Tullicoutty Cup Cross Country Race
Tullicoutty Cup Cross Country Race
Come and join Baw Baw's Historic Cross Country Skiing Race as it enters its 51st year!
The 51st annual Tullicoutty and St Phillack Cross Country Race has been scheduled for Sunday 14th August 2022. Dust off those skis and lets hope for plenty of snow (but not so much that we have to cancel the race again).
Registration starts at 10:00am on the day and the race will start at 10:30am
For further details call 0417 352 052, email mbbsa.committee@gmail.com or go to the Facebook event page.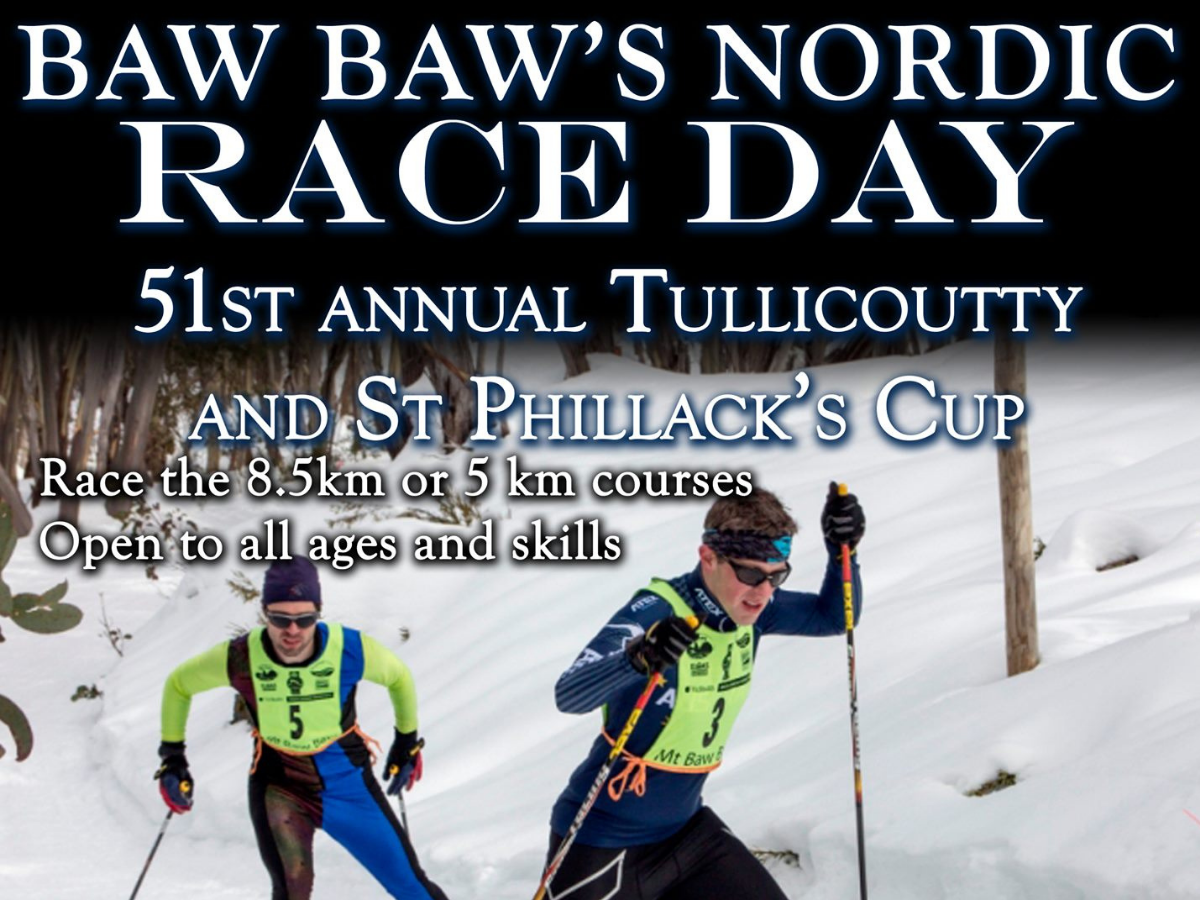 When
Sunday 14th August 2022
10:00 am – 5:00 pm
Book Now
Daily Snow Reports
For the latest snow conditions, events, discounts, news and information subscribe to our newsletter or 6am Snow and Lift Report.