The Snow Train
Join us for an excursion to the snow – by steam train, of course. Forget the car for a relaxed day out with family and friends aboard The Vintage Train.
Settle back in your compartment and before long, Melbourne will be lost in a trail of steam and smoke as we journey into the fertile farming district of the Latrobe Valley.
The locomotives will work hard as we climb through the green Gippsland hills around Bunyip, Longwarry and Warragul before we make our first stop at Moe. Here passengers can choose from the following options…
MOUNT BAW BAW


Enjoy the journey through to Moe, where you will disembark for travel by comfortable coach through scenic mountain forest to the snow. Explore the alpine forests with their unique fauna and crisp mountain air as you wander through the snow. As this is a full resort, you are able to hire, toboggans, skis and clothing, to use in the snow. Departure from the mountain is at 4:15pm, to return to the station for a 5.52pm departure from Moe.

WALHALLA


For those preferring slightly warmer surroundings, travel by comfortable coach through scenic mountain forests to the historic Goldfields town of Walhalla, where you may wish to partake of a Lunch at either the Walhalla Hotel or the Walhalla Goldfields Railway goods shed for an optional two-course hot lunch (please book your preference).




After lunch, there is time to explore the historic treasures of Walhalla. The famous 'Long Tunnel Extended' gold mine offers underground tours at 1 pm and 2 pm, so you may book this underground tour yourself, but only if you are not doing the optional Lunch and the WGR option; as there isn't enough time to do all three. Visit the many historic buildings and climb to the cricket ground carved high in the surrounding hills. The cemetery, full of history, has graves carved into the side of a mountain, all within walking distance of this unique mountain township.




The Walhalla Goldfields Railway will be running a return journey at 3:00pm. We have chartered this trip for our passengers from Walhalla station to Thomson and return, so please book your ticket for this option.

RAIL ONLY


Travel through the mysterious Haunted Hills, Hernes Oak and Morwell before arriving in Traralgon, where you will spend a leisurely afternoon. Enjoy a meal in a local hotel or café. Then relax back on the train as our locomotives begin their sprint westward on a course for home.
PROPOSED TIMETABLE
7:20am NEWPORT 8:42pm

7:40am SOUTHERN CROSS 8:25pm

7:48am FLINDERS STREET 8:18pm

8:04am CAULFIELD 8:03pm

8:37am DANDENONG 7:35pm

9:05am PAKENHAM 7:10pm

10:09am MOE 6:02pm

10:51am TRARALGON 5:05pm
Book your tickets for Steamrail Victoria's Snow Trains HERE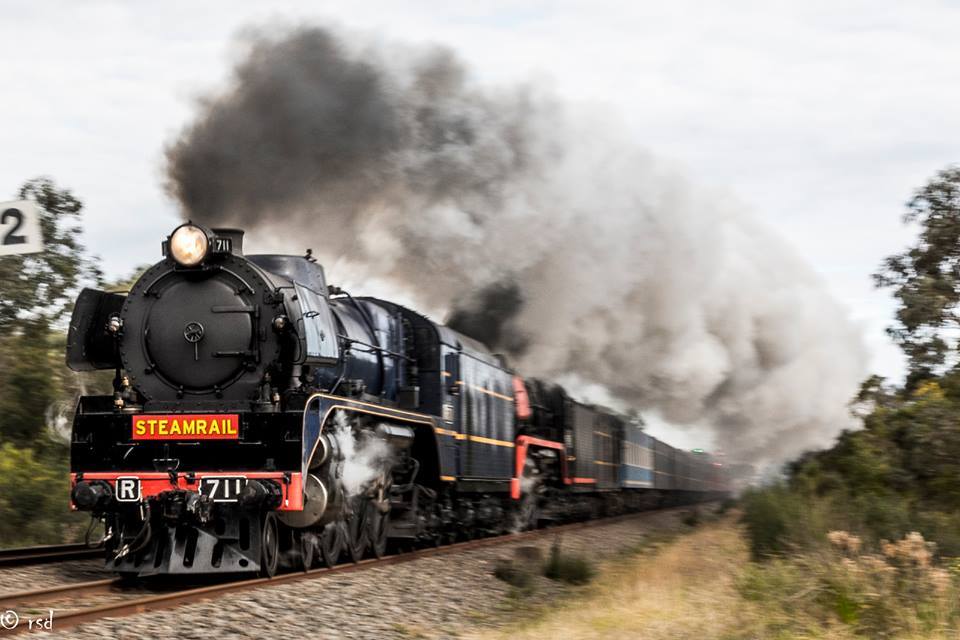 When
Saturday 16th July 2022

to
Saturday 13th August 2022

*Resort entry included, additional fees may apply.
Daily Snow Reports
For the latest snow conditions, events, discounts, news and information subscribe to our newsletter or 6am Snow and Lift Report.