Celebrate New Years Eve at Mt Baw Baw
Get away from the hustle and bustle of Melbourne and experience some of the best views in Victoria this New Years.
New Years Eve at Mt Baw Baw
With entertainment options for everyone and views that will take your breath away, book now to celebrate New Years at Mt Baw Baw.
Ring in the new year in style – above the clouds with live music, food, drinks, friends and family at Mt Baw Baw.
We'll have live music on the Village Central Restaurant deck through to midnight to bring in the New Year! Book in for accommodation and a spot at the restaurant now.
LIVE MUSIC
Starts just before sunset at 7.45pm with chill vibes and ramps up through to 11pm.
COUNTDOWN
From 11pm we'll be queuing your song requests. If your song is the last to play before midnight countdown you'll win a Walk for Two with our Alpine Dingoes Rowdy and Warragul!
FOOD AND DRINKS
Dinner Service will run from 5pm-9pm (last order 8.30pm). Bar service will continue until midnight (last drinks 11.45pm) with cabinet food available. No bookings required for walk in drinks or cabinet food.
Call 5165 1136 and select the Village Central option to book the package or to book in for dinner.
For accommodation options to suit all group sizes and requirements:
Book here
Further details will be posted on our website and social media pages closer to the event date.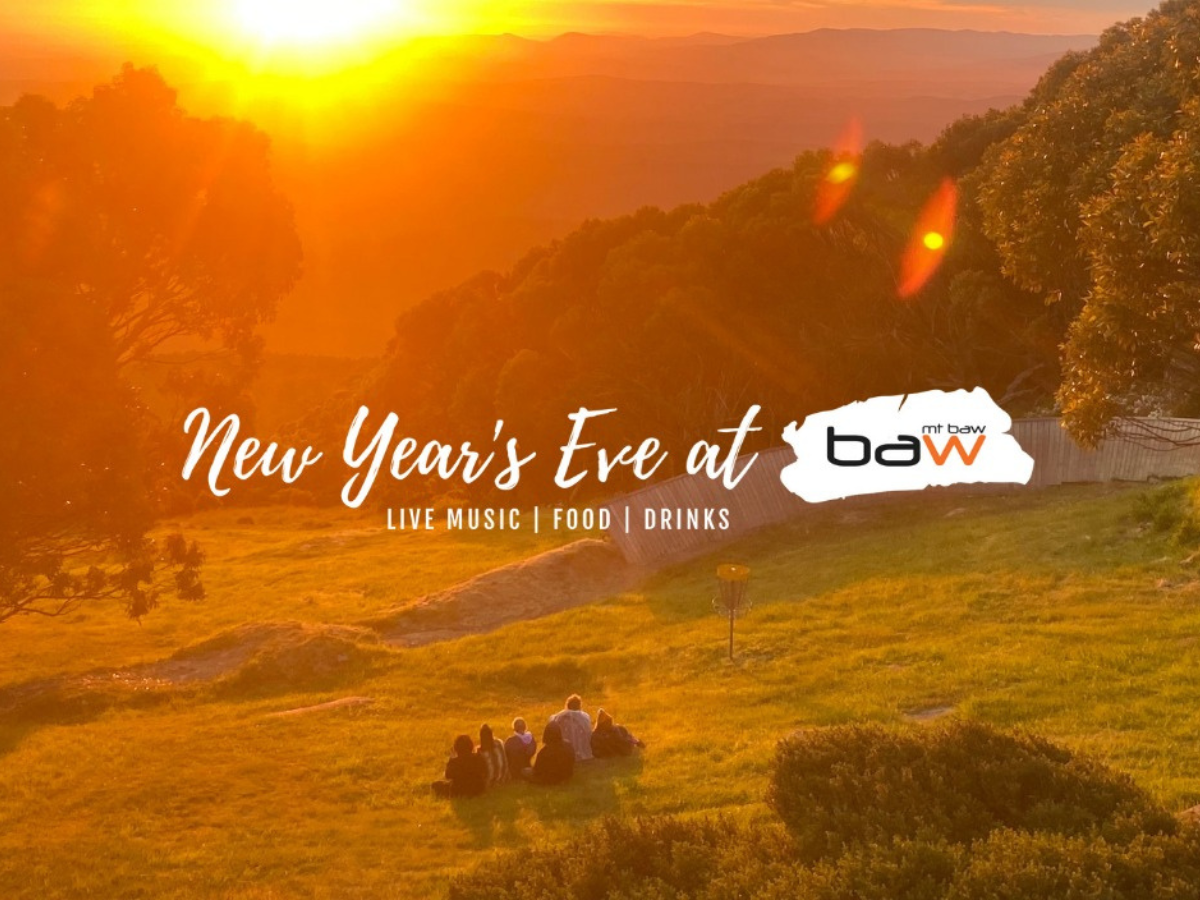 Where
Village Central Restaurant, Mt Baw Baw Alpine Resort
When
Saturday 31st December 2022
5:00 pm
to
Sunday 1st January 2023
1:00 am
Join our mailing list
For the latest green season conditions, events, discounts, news and information subscribe to our newsletter. Feeling ready for snow? Subscribe to our 6am Snow and Lift Report during winter.