Great Toboggan Race
We've all dreamt of one day becoming a National Champion and now is your chance! Join us at Mt Baw Baw in 2022 for our 2nd Annual Great Toboggan Race!
We'll have competitions for kids, youth and adults with prizes up for grabs plus the chance to become the National Plastic Moulded Toboggan Champion! Have you name immortalised on the Golden Toboggan! Thanks to event sponsor Aussie Disposals Warragul.
To enter simply purchase a toboggan pass on the 17th and check-in on event day from 9.30am-11.30. The competition is free but a toboggan pass is required for liability and insurance purposes.
Schedule
9.30am to 11.30am – Sign-ins at the Event Tent Shack at Skiosk and on the day registrations (unless sold out)
12.00pm – Event meeting and racing commences in the Ski Bowl (Event to take place on Big Hill Carpet)
12.15pm  – 3.00pm – Racing and finals
No tobogganing is allowed in the ski bowl except in the designated race area.
What to bring:
You'll need;
to purchase a toboggan pass on the day of the event and register using the form. The pass covers entry to the race and allows you to toboggan all day!
a thick plastic toboggan and helmet (thin plastic varieties sold at discount stores are dangerous and will not be allowed). Toboggans can be rented on mountain. Limited supplies of helmets will be available for competitors but bring or rent your own if you do not wish to share.
2022 Categories:
Entry is open to participants 5 years and older
Kids Category (5-10years)
Youth Category (11-15 years)
Open Adults Category (16years+ men and women)
2022 National Champions
These champions will have their name immortalised on the "Golden Toboggan". Surnames of Kids and Youth categories withheld online.
Adults (16+)
1st: Dexter Schneider
2nd: Sativ Singh
3rd: Chris Neil
Youth (11yrs-17yrs)
1st: James
2nd: Jem
3rd: Samaveer
Kids (10yrs & under)
1st: Evie N.
2nd: Jasmine
3rd: Jeremy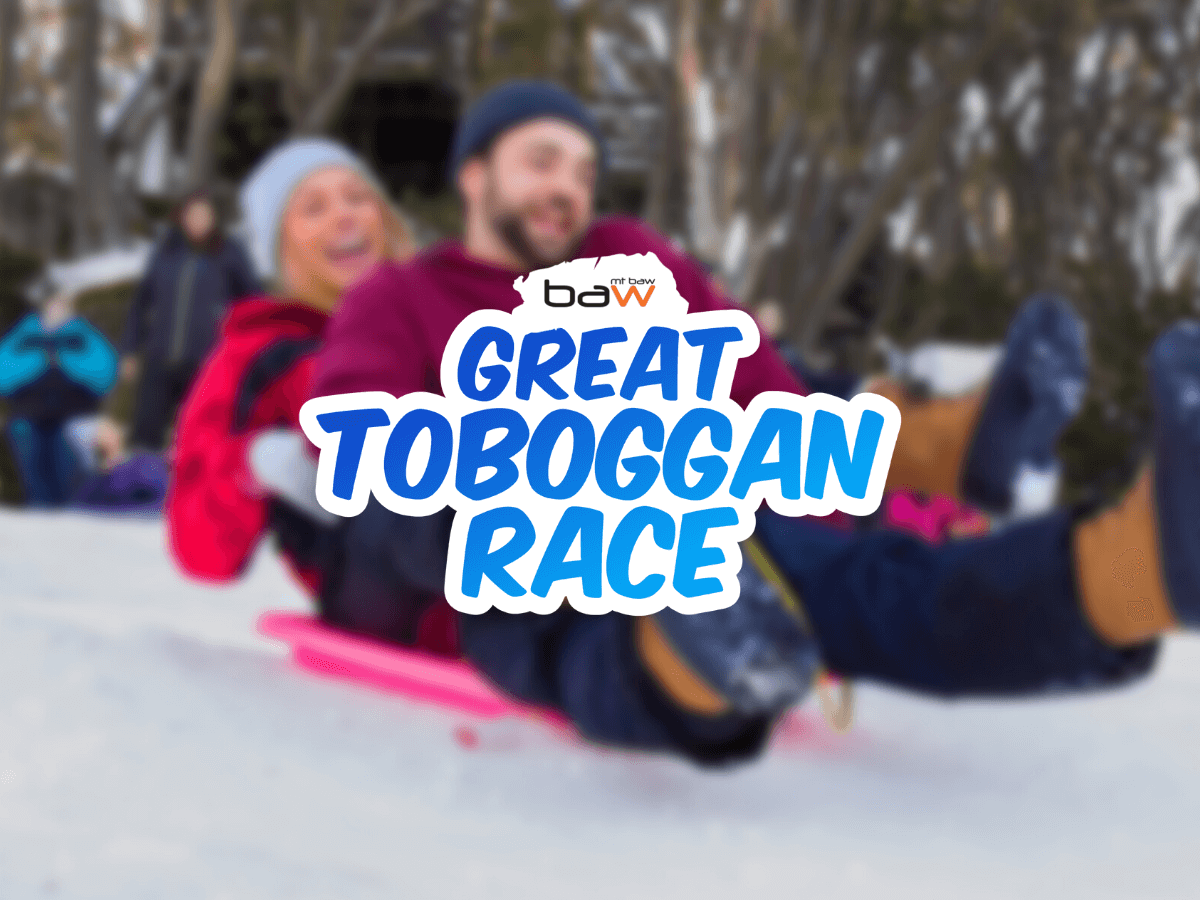 When
Saturday 17th September 2022
9:00 am – 4:00 pm
Book a Stay
---
Join our mailing list
For the latest green season conditions, events, discounts, news and information subscribe to our newsletter. Feeling ready for snow? Subscribe to our 6am Snow and Lift Report during winter.