2023 Baw Baw Sprint
The Mt Baw Baw Sprint is the first round of the new Australian Tarmac Rally 2023 Championship! Bringing rally enthusiasts from across the country, offering events for modern, classic cars and everything in between.
The Australia Tarmac Rally Championship returns to Baw Baw in 2023 with an action packed weekend with the infamous Baw Baw Sprint.
The AASA Australian Tarmac Rally Championship brings Tarmac Rally vehicles and crews from all over Australia, hoping to ascend to the peak (literally) of rally challenges. This event offers the ultimate tarmac rally experience for modern, classic cars and everything in between providing an exciting challenge for all crews, no matter what car or category they compete in.
The Mt Baw Baw Sprint offers everything from winding forest roads to short, sharp straights that prove to be blisteringly fast. Competitors will tackle the 32.3km road from Porcupine Creek to the summit of Mt Baw Baw, divided into 17 stages over 2 days. The course culminates with the run to the top, incorporating the steepest tarmac rally stage in the country.
Road closures apply for this event.
Tarmac rally is a unique style of motorsport which is conducted on public roads which have been closed to all traffic. Tourist Road (from just before Bride Road at Icy Creek) and Resort Entry Rd at the junction with South Face Road road will be closed from 7am to 6pm both days. Limited opportunities will be available throughout the day for traffic to pass through however these times are subject to race schedules and may change. Due to the limited time between stages we advise that cyclists will not have access to the resort during this event.
Spectator viewing areas
The most accessable area to view the races is the end of South Face road at Resort Entry. This is also the shortest access point to the Resort on the weekend.
The race can also be viewed at Tanjil Bren, however access to and from the village is not possible during race times.
Live music
Join us Sunday afternoon for live music at Village Central Restaurant. More information about the artist and timing will be provided closer to the event.
Accommodation
Stay close to the action with accommodation options at Mt Baw Baw Alpine Resort to suit all groups sizes and requirements. Book Here.
Event Contact Details
Visit the Australian Tarmac Rally Championship website to register your interest or contact organisers.
More information will be provided closer to the event.
Header Image Source: australiantarmacrally.com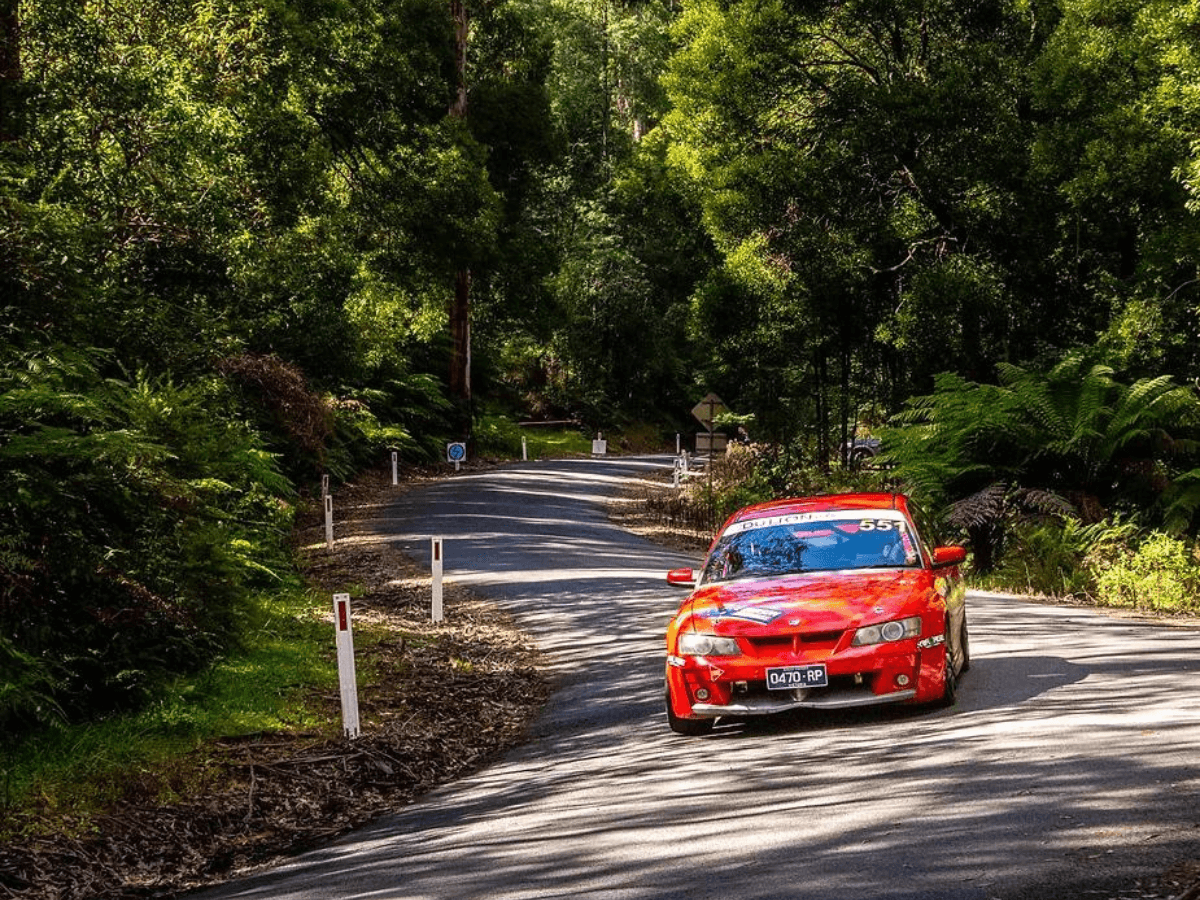 Where
32 Currawong Road, Baw Baw Village VIC 3833
When
Saturday 25th March 2023
6:00 pm
to
Sunday 26th March 2023
5:00 pm
More Information
Join our mailing list
For the latest green season conditions, events, discounts, news and information subscribe to our newsletter. Feeling ready for snow? Subscribe to our 6am Snow and Lift Report during winter.