Walk our Alpine Dingoes
Come and say "Awoooooooo" to our Alpine Dingoes and help us Walk Away Extinction! Book a walk and learn about the plight of this misunderstood native animal.
About the Project
Rowdy and Warragul will join you on a 1hr-1.5hr walk along with one of our friendly staff. You'll learn about the plight of dingoes in Australia and their role in our ecosystem as a native animal and top order predator. Proceeds are used to support dingo education programs on the mountain through summer and winter seasons. You can visit Rowdy and Warragul and Bunji at the Dingo Resource Centre year round!
Dingo Cuddles
We're pleased to announce a new product! Enjoy a 30-40 minute cuddle session with Rowdy & Warragul and our newest young black and tan dingo Bunji* daily at 10am and 2.30pm from the 22nd of October, 2021!
$39pp – includes coffee and cake at Village Central Restaurant
Children 7 years will require parental supervision. Max group size 6 persons. Participation of inpidual dingoes cannot be guaranteed. Full terms on product page.
Dingo Walk & Morning Tea – Walk Away Extinction
Dingo walks are available from October through to May during the "green season". One hour walks are available 11am and 1pm daily.
$39pp – includes coffee and cake at Village Central Restaurant
Children under 12 years must be assisted by adult as required. See the estore product listings for details.
Children 6 years and under do not require a ticket to join their parents on a walk.
Can I bring my dog?
Pets (including dogs, cats, birds) are not permitted at the resort. Our dingoes are native animals and the husky sled operators have a permit allowing them to be here.
Can I do a dingo walk in the snow?
Yes, dingo walks are available during the snow season. To learn more visit the Winter Activities page.
Partnerships
Walk Away Extinction is possible thanks to the support of Visit Victoria.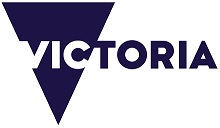 Daily Snow Reports
For the latest snow conditions, events, discounts, news and information subscribe to our newsletter or 6am Snow and Lift Report.