Dingo Snowshoe and Cuddle Sessions
Dingo Snowshoe and Cuddle Sessions
Come and say "Awoooooooororrrooo!" to the cutest members of the Baw Baw family, Rowdy and Warragul, at Mt Baw Baw's Dingo Resource Centre. Book a dingo snowshoe walk or cuddles sessions this week from $39pp. Walks are available all season midweek and on weekends at special times.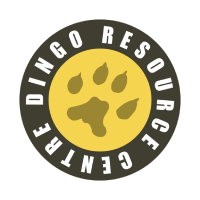 Rowdy, Warragul and Bunji are Baw Baw's resident dingoes. Rowdy (ginger fur) is an alpine/desert dingo. Warragul (light fur) is 100% alpine dingo and little Bunji is a black and tan alpine, son of the famous Wandi. Come learn about our dingoes and their role in the ecosystem, the critically endangered Baw Baw Frog, Leadbeater's Possum and other species of plants and animals that occupy the mountain at our Dingo Resource Centre.
Dingo walks – Snow season snowshoeing
Dingo walks are now available during our snow season! You can take the dingoes for a walk as part of our Walk Away Extinction campaign.
$39pp – does not include cake + coffee, includes Snowshoe hire when conditions require.
Children under 12 years must be assisted by adult as required. See the estore product listings for details.
Make a donation when you book
Make a $5 or more donation via our eStore to the Australian Dingo Foundation – an organisation promoting and caring for pure dingoes in Australia.
School and community groups
Educational "Meet the Dingoes" sessions can be booked and invoiced for school groups of more than 10 persons year round.
Daily Snow Reports
For the latest snow conditions, events, discounts, news and information subscribe to our newsletter or 6am Snow and Lift Report.